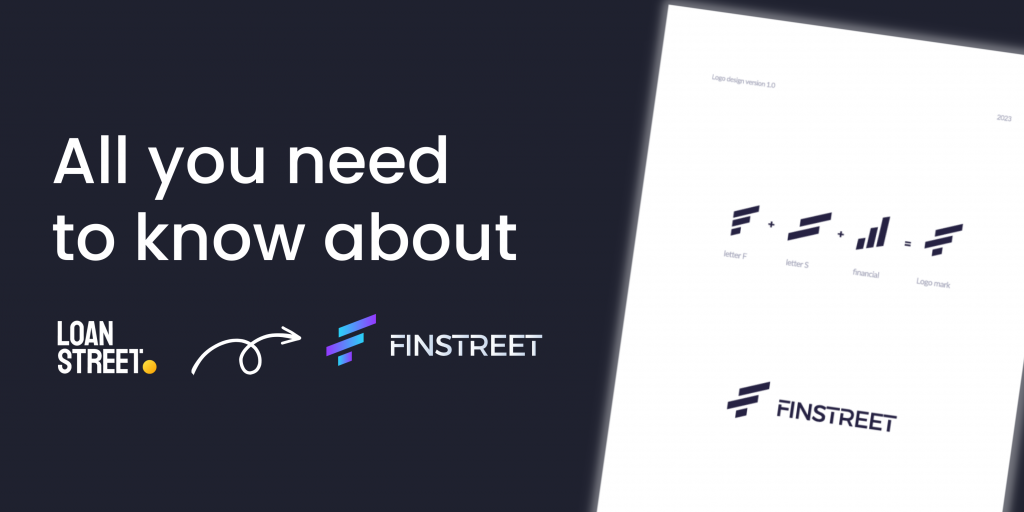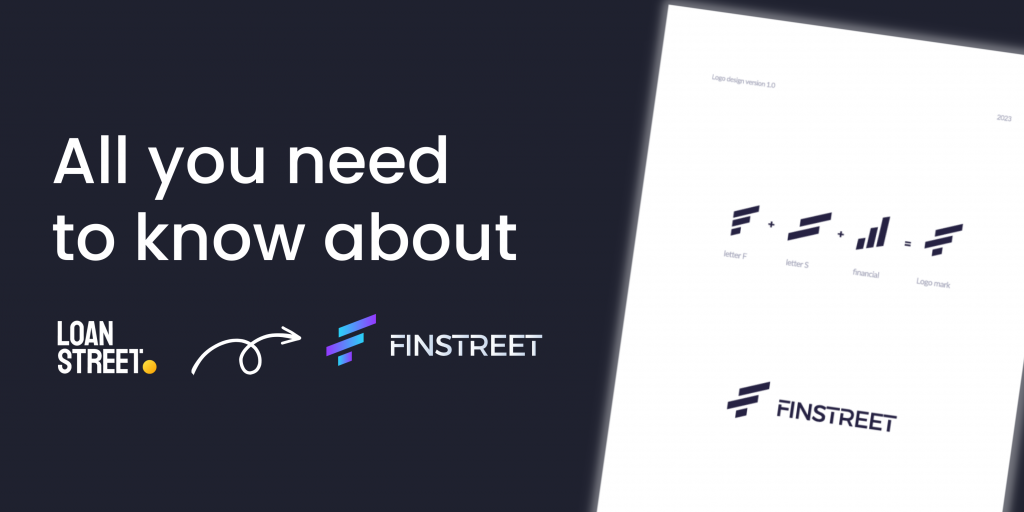 It feels like 2016 was a long time ago. We set out on a mission to empower independent brokers to help their clients and meet the demands of a changing market.
And so LoanStreet was born – a platform with cutting-edge technology, products and industry resources.
We grew a community of brokers by sharing our knowledge and experience, providing insightful industry information and keeping communication open about our developments. 
The time for FinStreet: the home for all your nonbank lending needs
The LoanStreet brand has evolved. Our commitment to brokers and customers remains steady as always, with a new name and brand image – Finstreet. 
Our key focus will be on helping brokers expand their footprint to nonbank lending and providing exceptional lending experience from start to finish, every time. 
In addition, we are committed to providing transparency and real solutions to the market that will enable more people to finance meaningful investments and achieve the financial freedom they deserve.
We're refreshing our brand image to reflect that growth on all levels, to help us communicate who we are and what we stand for.
Along with our brand image, we're revamping our website to tailor content to different audiences and showcase the full power of our ecosystem at all ends. 
It's been amazing for prototyping since we're now designing with the final look already in mind. 
When will the rebranding take effect?
You can expect Finstreet's updated website and rebranding to be in full effect by early March. Until then, we definitely recommend you to follow us on socials so you can keep up-to-date with every little detail. 
To our broker community, we are proud to always have you by our side. And we are thrilled to now have the opportunity to bring you with us on the journey of a lifetime. 
Join our waiting list where we share all our information first-hand and be in with the chance to win a ticket to the Better Business Summit in March 2023. 
Join us and embrace the future HERE